Diet catering - what it is, what are its advantages and disadvantages
Diet catering is a convenient solution for busy people, who have no time to prepare healthy meals and want to eat properly and additionally lose weight. Diet catering is based on delivering 5 healthy, balanced meals a day. We do not have to do anything except for opening the box and putting the dish on the plate.
What is diet catering?
Diet catering is daily food delivered to the home or workplace by a company that prepares this type of meals. Ready-made meals are packed in containers and delivered daily to the indicated address. At most, they need to be heated, but most do not even require such an effort. The weekly menu is composed in such a way that different dishes are delivered to us every day, but all prepared in accordance with the principles of healthy, balanced nutrition and adapted to our individual needs.
You can order diet catering for weight loss - then the meals will have fewer calories, or health catering, not containing specific products that for some reason (allergy, intolerance to certain food components) we should not eat.
Catering companies usually offer an intensive slimming diet program (800 kcal diet), slimming and rejuvenating diet 1200 kcal and regeneration diet 1600 kcal. Meals can be traditional (with meat) or vegetarian.
How to order diet catering?
Ordering full-day diet catering is very simple. First we choose a catering company. The first way to determine our preferences is to fill out a form available on the website of the catering company (most companies have such a form). In the form we select the nutritional options that we are interested in - that is if it is to be a slimming diet, health diet, and what kind of food we cannot eat. You can also choose the type of diet catering in a phone conversation with a company consultant. Payment is usually possible by a traditional bank transfer or by a quick online payment.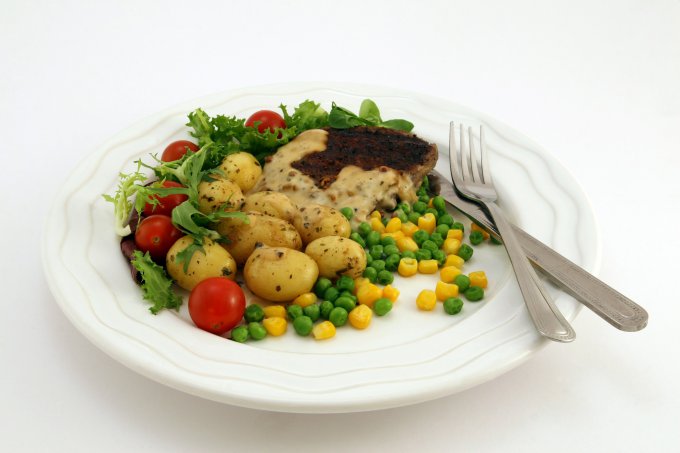 Benefits of diet catering
Diet catering is a great idea for busy people who have no time to prepare balanced meals, and also for those who can't cook, but want to eat healthy and tasty.
Dishes in the diet catering are composed in such a way that they provide all the necessary nutrients, while the calorie count is tailored to individual customer needs. You can choose a diet with as many calories as you want and you don't have to worry about counting them.
The meals in a diet catering service are usually 5 meals prepared in accordance with the principles of healthy nutrition: breakfast, second breakfast, lunch, afternoon snack and dinner.
It is assumed that the customer will eat at a fixed time and not eat dinner too late, i.e. that he or she will follow the list of healthy eating rules that is often attached to a diet catering service.
Diet catering usually consists of meals that are easy to digest, healthy, and prepared from wholesome products. In addition to meals there may also be cocktails based on fruit or vegetables that provide not only valuable vitamins, but also fiber necessary for proper metabolism. Fruits and vegetables are also provided in diet catering as an addition to basically all dishes.
Another advantage of diet catering is that we can order it in any version adjusted to our needs and preferences: vegetarian with or without fish, gluten-free, for diabetics, anti-cellulite or lactose-free. The meals will then be properly composed, and at the same time we will not have to worry about whether they provide the necessary daily dose of nutrients.
All-day sets in diet catering are delivered by refrigerated transport at the time of day to the indicated address, which is extremely convenient.
The meals are packed in disposable containers covered with foil - it is enough to heat them up in a microwave after removing the foil.
Find more information here: https://cateromarket.pl/