Chickpeas - discover the properties and effects of chickpeas
Chickpeas is a one-year-old plant belonging to the bean family, which comes from West Asia and has recently become more and more popular again. It's all because it has numerous health properties, so more and more people appreciate it. It was already known centuries ago in the Mediterranean countries and in the Middle East. What is worth knowing about the properties of chickpeas? What varieties do we know about it and what good can be prepared from it?
Chickpeas and varieties thereof - kabuli and desi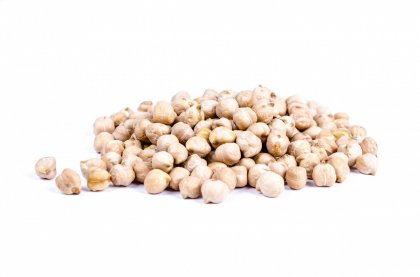 Chickpeas are also known as chickpeas and Italian peas. It is a one-year-old plant which is only a cultivated plant - that means that we will not find it anywhere growing in the wild. It's not surprising, since it's found in excavations more than 9000 years B.C. - so it's been with people for a long time!
The two existing varieties of chickpeas are Kabuli and desi. Kabuli variety is the most commonly consumed and its grains are large and creamy. Meanwhile, the desi variety has small grains and grains in many colors - so we can find cream grains, but also black, brown, red, green and yellow. Both types, however, have a similar taste - slightly sweet, with a slightly nutty aftertaste.
Characteristics and performance of chickpeas
Chickpeas are known not only for their delicious taste, but also - and perhaps above all - for their health properties. Which ones?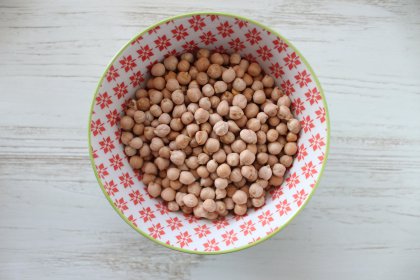 Chickpeas lowers the level of bad cholesterol - reduces the concentration of fractions of bad cholesterol, which can cause heart disease, as well as other problems with the cardiovascular system. If we eat chickpeas systematically, we can protect ourselves from a heart attack or reduce the risk of coronary heart disease. In addition, it lowers blood pressure and prevents anaemia, contributing even more strongly to improving the health of the cardiovascular system.
Chickpeas is a great source of protein - a wholesome protein is very important for our health, and in chickpeas we can find amino acids, which are not usually found in cereals. Of course, this is not the same as animal protein, but it is enough to combine chickpeas with groats, for example, to create a great source of wholesome protein.
Chickpeas reduces the risk of diabetes - this plant is an excellent food both for people who are afraid to get diabetes, as well as those who are already struggling with it. Chickpeas have a low glycemic index (IG=30) and fiber, which is rich in stabilizes blood glucose levels. Research has shown that systematic consumption of chickpeas can protect against diabetes.

4. chickpeas helps to lose weight - if someone wants to lose weight, they should also introduce chickpeas into their diet! First of all, its secret is a large amount of fiber, which swells in the stomach and helps to enjoy the feeling of satiety for longer. However, help in weight loss is also found in the B vitamins that are found in the group, as well as in the magnesium content and its low calorific value. In 100 grams of chickpeas after cooking we will find only 164 calories.
The chickpea helps to get rid of constipation - this plant is a great remedy for the constipation that plagues us! The most common cause of constipation is precisely the shortage of fibre, which is found in large quantities in chickpeas. It also helps to get rid of other food problems - among others by binding hydrochloric acid in the stomach, so you don't have to worry about hyperacidity or reflux. Unfortunately, it causes bloating, but you can prevent it by soaking the seeds in water with purified soda or by adding appropriate spices, such as marjoram.
Chickpeas - cooking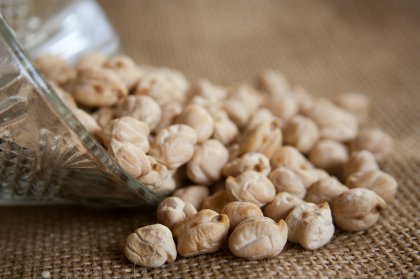 We already know that it is worth eating chickpeas. But not everyone knows how to prepare it correctly! As far as the cooking process itself is concerned, only ripe seeds have to be cooked - unripe seeds can even be eaten raw! Before eating, chickpeas should be soaked in water with purified soda - a teaspoonful is enough. If you want to consume the seeds after cooking, you only need to soak them in advance for 10-12 hours. If we want to eat them raw later, we need as much as 24 hours of soaking.
If you want to boil the seeds, drain the chickpeas and throw them into boiling water, boiling under cover for about 1.5 hours - until the seeds are soft. During this process, it is best to change the water at least twice in order to get rid of any impurities.
Chickpeas - recipes
There are many recipes for delicious chickpeas dishes that we can easily prepare - here are some proposals:
Chickpeas soup:
We need the following ingredients: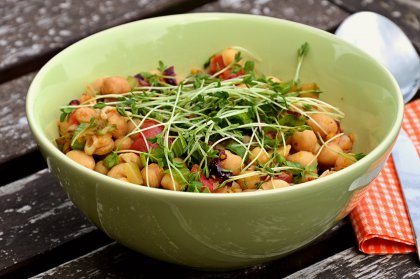 - 1 glass of dry chickpeas (or 1 can of canned chickpeas)
- 1 tablespoon of extra-virgin olive oil
- 1 small onion
- 1 clove of garlic
- spices: 1 teaspoon of marjoram, 1/2 teaspoon of curcuma, coriander, cumin or caraway
- 1,5 litres of broth or broth
- 4 potatoes
- 1/2 glass of red lentils
- 250 ml of tomato puree/taste
- chopped herbs: coriander, parsley, oregano
We start with the preparation of chickpeas, which should be flooded with water and left to soak overnight. The next day boil it in the same water for about 2 hours. During this time in another pot we should fry the onion, then add garlic and spices to it and fry for a while more. Then pour hot broth, chickpeas and water into the pot, add chopped potatoes, red lentils and pepper, and after about 15 minutes of low heat cooking also tomato puree. Cook the whole thing later for about 30 minutes.
Chickpeas salad:
We will need this dish to make it: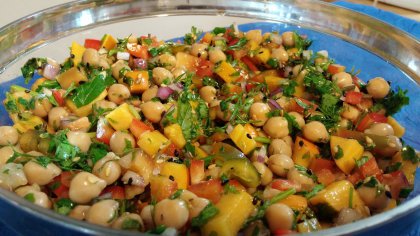 - 1 can of chickpeas
- 1 tomato
- 1 snake cucumber
- 1 red pepper
- 1 small red onion
- 150 g feta cheese
- 2 tablespoons of chopped parsley
- 2 tablespoons of olive oil
- salt (to taste)
- freshly ground black pepper
Preparation of the dish begins with draining the chickpea brine and leaving it to drain off. Cut all vegetables into cubes - onion and chop finely. Then cut the feta cheese and mix all the ingredients together. Then pour olive oil over the finished salad and season to taste with salt and pepper.
Chops made of chickpeas:
To make chickpeas chops, we will need the following ingredients: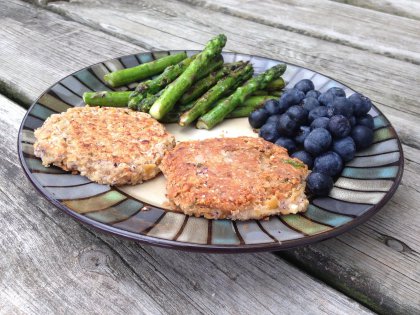 1.5 glass of boiled and ground chickpeas (can also be prepared from a can)
- 1 glass of boiled and ground lamb groats
- a few drops of lemon juice
- 1 carrot
- 3 tablespoons of maize flour
- 1 onion
- 2-3 cloves of garlic
- 3-4 teaspoons shoyu sauce (dark soya sauce)
- 0,5 glasses of bran
- ground caraway
- nutmeg, salt, oil
Preparation begins with soaking the chickpeas in water with lemon juice for about 8 hours. After this time it should be boiled in other water, with the addition of caraway. However, we can skip this stage - just use the canned chickpeas. Cook the groats and grind, then onion and garlic must be glazed in oil, grate the carrot and add the remaining ingredients. After mixing them, form chops, coat them in bran and fry or bake in the oven. It is worth serving them with vegetables.