Vegeta and broth cubes - the best, because home!
What use spices instead of Vegeta and broth cubes, which are full of harmful ingredients such as glutamate sodium, refined sugar, disodium inosinate, etc.? Fortunately, you can easily prepare such spices in your own kitchen, choosing the right proportions of ingredients and seasoning them as you like. We have two recipes for you! Try it out.
Home Vegeta (Kucharek, Jarzynka, Warzywko) - recipe
This spice can be prepared in two ways: standard and express. If you want to get home-made spices quickly, go to the vegetable shop and buy a ready mix of dried vegetables and granulated garlic. However, the disadvantage of this solution is that we have no influence on its composition and we do not know how vegetables were grown. On the other hand, we save a lot of time. However, if you want to prepare a spice in the standard version, you have to use fresh vegetables (approx. 1.5 kg mixture of vegetables in proportions according to your choice: onion, carrot, leek, parsley, celery, parsnip and garlic).
Ingredients:
- 2 glasses (approx. 100 g) of dried or approx. 1-1.5 kg fresh (for standard version)
- 1-2 teaspoons of granulated garlic or bear garlic (for the express version) or several cloves of fresh garlic (for the standard version)
- 2-3 tablespoons of Himalayan or sea salt (you can also use low sodium salt)
- 1/2 teaspoonfuls of cayenne pepper
- after a teaspoon of spices: ground sweet paprika, lovage, or possibly black ground pepper (however, we should add pepper already during cooking)
- 2 teaspoons of ground turmeric and possibly dried parsley (if the ready dried Italian soil does not contain it)
- 2 tablespoons of inactive yeast flakes (optional)
Home made vegeta from dried vegetables - preparation method
Express version: add all the spices to the ready mix of dried vegetables and grind the whole thing in a blender. You can also use a coffee mill.
Standard version: Grind hard vegetables such as carrots, parsley or celery with a food processor or grater. Cut the onion, leek and garlic by hand into strips or chop finely. Pull out the baking tray, spread the baking paper on it. Place a thin layer of crushed vegetables on the tinplate prepared in such a way. The fruit can be dried in two ways: either in the open air, during sunny weather (they should be covered with a clean linen cloth) or in the oven, previously slightly preheated to 50-60 degrees Celsius. We dry the Italians with the door open. After drying, put the vegetables into a blender or coffee mill and grind. Store the mixture in a tightly closed box.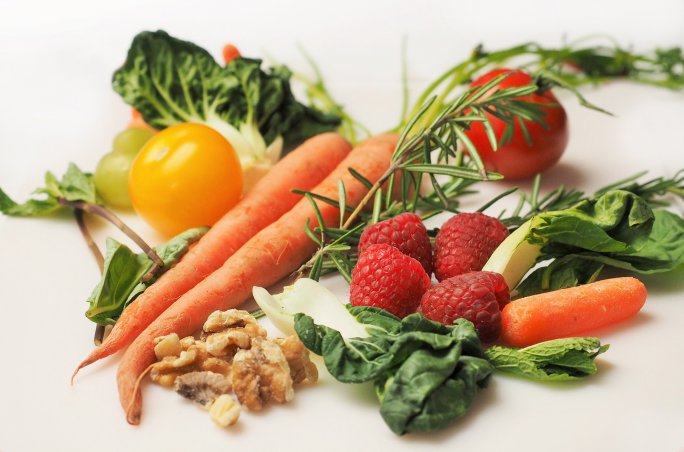 Home made broth cubes - healthy broth
Homemade broth cubes are a little more labour-intensive than vegeta. However, at one time we make a lot of cubes, which stored in the freezer will serve us for a long time.
Ingredients:
- 1 Italians
- 2-3 cloves of garlic
- 1 onion
- green parsley
- a tablespoon of oil or coconut oil
- sea salt or Himalayan salt to taste
- spices: bay leaf, granulated and ground pepper, cayenne pepper, curcuma, allspice, yeast flakes
How to make broth cubes?
Fry chopped onion, leek and garlic gently in a pot with a little coconut oil or olive oil over low heat. Add chopped vegetables, pour filtered water so that all of them are covered. Season the whole with all the prepared spices. Cook vegetables over low heat for about 2 hours (from boiling water, cook without covering). After cooking, remove all spices in grains and bay leaves from the stock. Mix the cooled broth with a blender into a homogeneous mass, which we translate into silicone moulds, e.g. into ice cubes. After freezing take out the cubes and wrap them in breakfast paper, put them in a bigger box with a lid and put them back in the freezer. We do not recommend wrapping cubes in food foil or aluminium foil. Both products contain chemicals that are harmful to health.
Vegeta and homemade broth cubes
Ready! Our broth cubes without sodium glutamate and homemade vegeta are perfect for cooking. These healthy spices will help us maintain the acid-base balance and improve our health, vitality and help rejuvenate the body.